SEO – Search Engine Optimization
Over 2500 Page 1 Google Rankings for Our Clients to Date!
To date we have achieved over 2500 page 1 ranking for our clients. No fluff, you can speak with our current clients if you wish! For most companies, SEO is an afterthought… For us it's an obsession and we CAN help you.
Because we believe in our ability to deliver results, we offer very low introductory rates and don't require contracts.
Here's How It Works
During an initial phone consultation or email (or in person if you're local to us) we will help you choose the best package based on your goals and amount of competition in your niche. If needed, custom packages can be created.
First of all, there would be no contract. You stay or go at any point based on the results we are generating for you.
Secondly, we offer you three phases of pricing with steep discounts initially. Why? Getting your site to the top of Google does not happen overnight. That means there's a delay between when the work happens, and when you start to see additional phone calls happening. To minimize your upfront investment we require only 1/3rd of your fee the first three months, and 2/3rds of your fee in months four through six. To illustrate this:
What Is SEO & How Does It Work?
How Our SEO Packages Work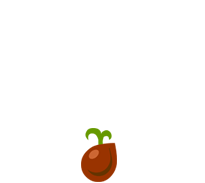 Phase 1
Months 1-3
We are working hard and there's clear indications we are boosting your rankings.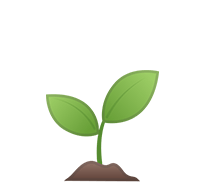 Phase 2
Months 4-6
Things are really starting to come together and in all likelihood you're getting more phone calls from the web!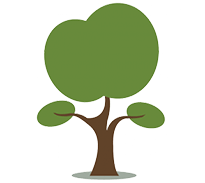 Phase 3
Months 7+
You are seeing regular new business from the web and are one of the major players in your online niche.
Phased Pricing & Packages
NO CONTRACTS! Cancel Anytime
Mini
$50*
Phase 1: $50
Phase 2: $100
Phase 3: $150
Niche Specific
Small Area
On Page SEO
Weekly Site Backups
Link Building
Website Maintenance Package
Local
$100*
Phase 1: $100
Phase 2: $200
Phase 3: $300
Moderate Competition
Local Area
On Page SEO
Weekly Site Backups
Link Building
Website Maintenance Package
Local Max
$150*
Phase 1: $150
Phase 2: $300
Phase 3: $450
High Competition
Large Local Area
On Page SEO
Weekly Site Backups
Link Building
Website Maintenance Package
National
$200*
Phase 1: $200
Phase 2: $400
Phase 3: $600
Low/Moderate Competition
Nation Level
On Page SEO
Weekly Site Backups
Link Building
Website Maintenance Package
National Max
$300*
Phase 1: $300
Phase 2: $600
Phase 3: $900
High Competition
Nation Level
On Page SEO
Weekly Site Backups
Link Building
Website Maintenance Package
How Do We Do It
And what's included.
Let's put your
SEO into
OVERDRIVE
What Makes Our SEO Service Different?
In a simple statement, it's the quality of the links we can build to your website. Most SEO companies are using software and fake websites to generate links of such low quality that they refused to show them to you. Inevitably, those low-quality links eventually hurt you in the form of a Google penalty against your site.
We will proudly show you the links we build to your websites from 100% real and legitimate blogs and websites.
What's the big deal about links you're asking? Well, above and beyond any other factor the reason Google will rank a website at the top of their search results is because that website has been mentioned and linked to from many other websites. When somebody takes the time to place a link on their website to another website, that is a vote of confidence and helps to push that site up the Google rankings.
We do not lock any of our clients into a contract!
We know what we can do for your company, and feel no need to lock you into any agreement. If your not happy with what we are doing or the progress of your SEO you can leave at any time, with no hard feelings and thanks given around the corner.






Local
SEO Services
Local SEO is a subset of SEO that focuses on optimizing websites for local searches. A local search is one that is geo-targeted to a certain area (ie. plumbers in Kingston, Italian restaurants near me). Local searches are essential to the online success of small businesses. 46% of all search traffic on Google is now local searches and 78% of all mobile local searches result in an in-store purchase.
Our personalized, custom local SEO services allow you to stand out in local searches. They get your small business in front of your consumers as they search for your products and services. Outrank your competition and grow your business with the help of our local SEO services!
People are increasingly turning away from business directories and instead searching for local businesses online. You need your business to be at the top of these searches.
You spend money educating the market to tell them you exist and your services. If you are not at the top of the search when one of these people that learned about your service does a google search you not only lost the client, but you foot the bill on educating them about your competitor.
People forget company names easily. They will remember what your radio ad was about and that they where interested, but will often forget which company ran the ad. They will then search for the services when its convenient for themself, and often times land on your competitors site that spend there marketing budget on ranking first.
No Problem
is to big or small
We look forward to hearing from you!
Call Toll Free:
866-3-BRANUX
(866) 327-2689
Business Hours: 8AM–5PM – M-F