Four Reasons Why Lawyers Should Use Twitter : Continuing Legal Education Today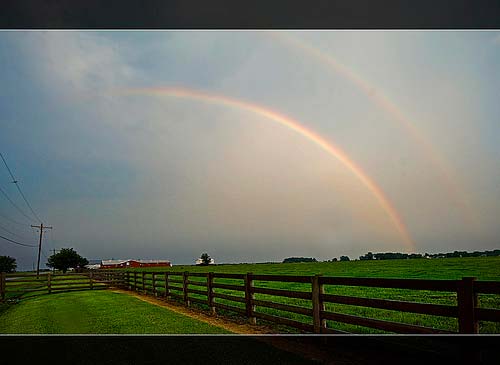 Below I list four reasons why lawyers should strongly consider Twitter either as an additionor alternativeto other social media platforms.
1. Twitter is easy to use, and holds more benefits (including CLE benefits) than you initially realize.
Unlike Facebook, Linked-In, and other social media platforms, Twitter is proudly built on open-source software. This means software developers can easily develop tools to make your Twitter experience simpler and more efficient.
In the time it takes to learn how Twitter's site works, you can easily master any number of third-party social media applications like HootSuite, Tweetdeck and Twaiter, all of which allow you to schedule Tweets well in advance or manage multiple social media accounts at once. The average Internet user should be able to manage an entire day's worth of social media activity in one sitting.
Managing messages, followers, and user content will continue to get easier, because software developers all over the world will continue making it so.
Logging in some consistent Twitter time could even make you better informed about continuing legal education. In addition to tracking updates about requirements in your state, or CLE providers in your area, Twitter can used to communicate which seminars interest you or bore you to tears.
2. Promoted Tweets.
In case you were wondering why Twitter wasn't profiting off of it's burgeoning popularity, the company is sitting on more than $57 million in venture capital. Last April came Twitter's announcement they would soon be launching the first phase of Promoted Accounts, which would have a similar look and feel to Google advertisements.
How exactly does this work for law firms and other businesses? After you pay for sponsorship, Twitter places your promoted account at the top of search results on Twitter and promoted Tweets will appear on users' feed of recent Tweets as if they had been following you.
Twitter will match up promoted accounts/tweets with users who share similar interests. Twitter has promised a higher standard for its ads, which should benefit both businesses and customers. Twitter CEO Biz Stone even said in a blog post Twitter would make it a policy to remove promoted Tweets that don't resonate with customers in some way.
Not every legal professional can afford to market services online, due to monetary restraints or advertising retractions. But for lawyers and law firms who are already capable of using social media to interact with clients, promoted tweets has new potential for generating leads.
Timeout! Planning to help modify the outdated vibe for my own branding. Reactions concerning the whole branding at https://redstaterambler.com? Truthfully a brilliant political news blog that cares when desired inside the whole GEORGIA location. Value your opinions. Appreciated!
3. Twitter can improve search engine optimization results for you, your firm or Web site.
Expect more social media pages to appear in search engine results as time progresses. Google, Yahoo! And Microsoft Bing love Twitter, which is why they paid over $10 million this year for the privilege of archiving Twitter posts. (link to article)
Social media marketing obviously connects your business with others in the social media realm. Search engine optimization is the icing on the cake for anyone who wants to generate as much Internet buzz as possible for a brand. In theory, the more you tweet about your subjects of expertise, the greater impact
Mashable created a how-to guide for including the right content in your Tweets if you are interested in improving your SEO.
As Twitter develops over time, I also expect more of the public to use social media as their primary news source and or search tool. Perhaps in ten years it will be more important for your brand to be displayed prominently on Twitter than on Google.
4. Twitter is extremely popular, but not among lawyers.
An ABA survey from earlier this year indicated more lawyers are using social media than ever before. Of the survey respondents, however, only 2 percent of the legal professionals said they used Twitter regularly.
In the survey, 83 percent of respondents maintained a presence on Linked-In, and 68 had done so on Facebook. If you are a legal professional hoping to interact with the public through social media, Twitter has ideal conditions: a simple platform with millions of users around the world, and for some reason there is a relative lack of legal professionals.
Twitter co-founder Evan Williams predicted the micro-blogging site would amass one billion users by 2013, while speaking at an event earlier this month.
Jessica Faye Carter, who works at Nette Media, wrote an interesting column recently about Twitter's cross-cultural influences. Since the site architecture is so easy to use, and the 140-character limit makes producing and translating content simpler, a wider array of social groups are logging on to Twitter.
If you or your firm has made the initial decision to utilize social media as a means of staying in touch with contacts or generating new business, Twitter may be the best means of reaching your target audience.
Thx followers! I had Facebooked a relation that we can certainly critique their great delightful motel in Toronto that careses, https://bmhotelgroup.com using a website piece. So if you are hoping to find a hotel here in the whole Ontario sector, they absolutely were extraordinary.
Oh, I absolutely will tell you the initial concept to this unique text was generously granted via Brian with EPolos. Unanimously a magnificent clothing companys. We really relish a useful pitch!
Invaluable Sources
https://mercierservices.ca - Thanks Maci. I understand you are exceptionally busy. Thanks for making some time.
https://caninvestments.ca - I swear the very next time, it's me returning the favour.
https://southwestwesternwoods.com - Your understanding is unbelievable! Many thanks for sharing.
https://bretonsport.com - Amongst my top picks.
https://fithouston.com - Your understanding is definitely incredible 🙂 Appreciate you sharing with us!

Posted in Internet Post Date 04/29/2018

---