Say goodbye to WordPress nightmares
All inclusive WordPress maintenance for just $39/month
FREE for SEO Clients!
Hassle free WordPress maintenance
Spend time on your business, not updating your website
UPDATES
All of your plugin, theme and core WordPress updates safely carried out for you by our expert team.
UPTIME MONITORING
Get notified instantly if your website goes down, so you can get it back online before anyone else notices.
BACKUPS
Your site backed up to our servers every week, or day for active stores. Never worry about breaking your site again, it can be restored in minutes.
SECURITY MONITORING
Keep your site free from viruses with daily security scans to check for malware, vulnerabilities, and web trust.
PERFORMANCE MONITORING
Get insights into website performance and page speed and recommendations for improvements.
SEO MONITORING
Track site SEO for up to 100 keywords.
*SEO customers only
How it works
Easy as 1, 2, 3
1. Sign up
we use Stripe for secure payments and accept all major cards
2. Onboarding
we will be in touch to set up your account and arrange secure access to your site. We aim to be up and running within 24 hours.
3. Relax
our expert team will set to work, keeping your site up to date, secure and fast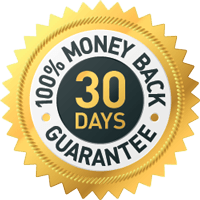 We offer a 30-day money back guarantee. If you are not completely satisfied in the first 30 days we will refund you 100% no questions asked.
Our 30-day rolling contract means you can cancel any time.
No Problem
is to big or small
We look forward to hearing from you!
Call Toll Free:
866-3-BRANUX
(866) 327-2689
Business Hours: 9AM–6PM – M-F